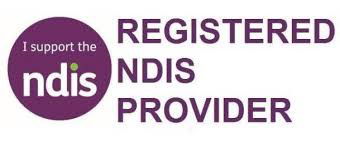 The National Disability Insurance Scheme (NDIS) is an Australian Government initiative that funds costs associated with disability. The NDIS is available all over Australia and is administered by the National Disability Insurance Agency (NDIA).
Sometimes the NDIS can be very confusing, CAWS Advocacy program can assist you to understand the NDIS and to navigate your way through the pathways. Click here for information on our advocacy service.
You can find out more about the NDIS via the following links:

The NDIS Quality and Safeguards Commission is an independent agency established to improve the quality and safety of NDIS supports and services. They regulate NDIS providers, provide national consistency, promote safety and quality services, resolve problems and identify areas for improvement. CAWS is a registered Service Provider - Registration ID: 4-3LLQ-1987
Registration Classes:
0101 Accommodation/Tenancy
0104 Assist Personal Activities High
0106 Assist-Life Stage, Transition
0107 Assist-Personal Activities
0110 Behaviour Support
0117 Development-Life Skills
0125 Participate Community
0127 Plan Management
0132 Support Coordination
0136 Group/Centre Activities
Click here for more information on our services.
As an NDIS registered provider CAWS is monitored by the NDIS Quality Safeguards Commission. Our services are all high quality and conducted under the NDIS Code of Conduct.
The Code of Conduct requires that providers and workers must:
act with respect for individual rights to freedom of expression, self-determination, and decision-making in accordance with relevant laws and conventions
respect the privacy of people with disability
provide supports and services in a safe and competent manner with care and skill
act with integrity, honesty, and transparency
promptly take steps to raise and act on concerns about matters that might have an impact on the quality and safety of supports provided to people with disability
take all reasonable steps to prevent and respond to all forms of violence, exploitation, neglect, and abuse
take all reasonable steps to prevent sexual misconduct.
Click here for more detail on the NDIS Quality Safeguards Commission.